Skip to main content
It looks like you're using Internet Explorer 11 or older. This website works best with modern browsers such as the latest versions of Chrome, Firefox, Safari, and Edge. If you continue with this browser, you may see unexpected results.
Library Orientation Activities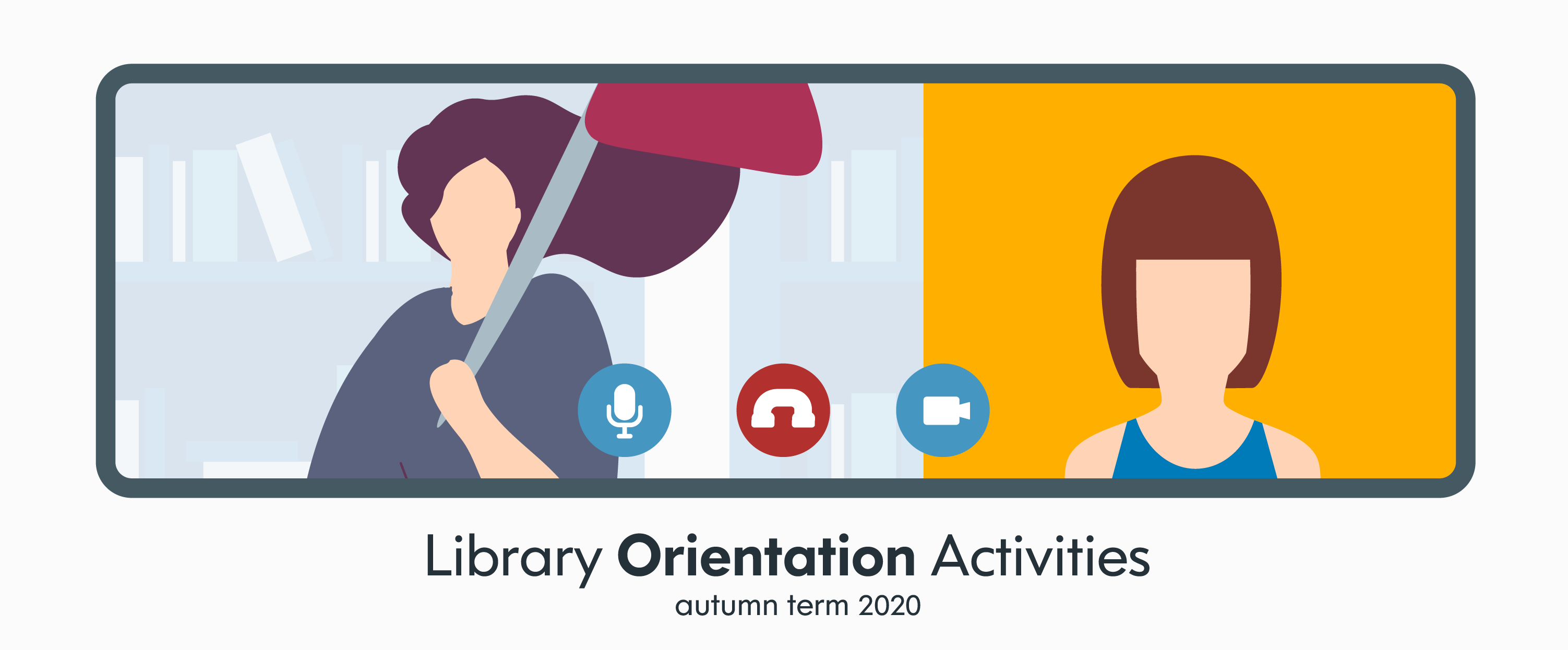 Online Library Orientation 圖書館網上迎新導覽
The Library Orientation via Zoom concluded successfully! Thank you for your support and participation! No worries if you missed it! The Library has prepared the Online Library Orientation for all our new comers. Watch the video to know more about the OUHK Library.

圖書館Zoom迎新工作坊已於圓滿結束!感謝大家參加與支持!
若你錯過迎新工作坊也不要緊!圖書館為各位新同學準備了圖書館網上迎新導覽。大家可以觀看影片,了解更多香港公開大學圖書館。
Online Orientation Quiz 網上迎新問答遊戲
Know the Library well? Join our online quiz and receive a souvenir (or even a supermarket cash voucher)! You may get the answers easily after watching our Online Library Orientation video!
圖書館知多少? 參加我們的網上迎新問答遊戲,贏取小禮品(包括超巿現金券)! 觀看我們的圖書館網上迎新導覽後,你可輕易填寫答案!
Click to start the "OUHK Library 10 Questions Challenge"! 按此參加「圖書館10問大挑戰」!
Orientation via Zoom
Welcome to OUHK! Do you want to know how the Library can help you with your study and assignments? Please come and join our Library Orientation via Zoom.
Each session will cover:
Introduction to the campus libraries;

Introduction to the Library services and facilities;

Demonstration on finding resources (including printed & electronics books, journal articles, past exam papers, databases, etc.) in LibSearch;
歡迎各位新同學前來香港公開大學!新學年伊始,我們舉辦了Zoom迎新工作坊,幫助你認識圖書館的設施和服務,讓你日後尋找學習所需資料時事半功倍。
工作坊內容包括:
介紹校園圖書館;
介紹圖書館的設施及服務;
示範如何在LibSearch尋找資料 (包括印刷本及電子書籍、期刊文章、歷屆試題、電子資料庫等);
Date 日期

Time 時間

Medium of instruction 講授語言

Quota 名額

Registration 登記

28 / 09 / 2020

14:00 - 15:00

Cantonese 粵語

50

Closed

截止報名

29 / 09 / 2020

19:00 - 20:00

Cantonese 粵語

50

Closed

截止報名

30 / 09 / 2020

14:00 - 15:00

Cantonese 粵語

50

Closed

截止報名

3 / 10 / 2020

15:00 - 16:00

Cantonese 粵語

50

Closed

截止報名

3 / 10 / 2020

17:00 - 18:00

English 英語

50

Closed

截止報名

5 / 10 / 2020

15:00 - 16:00

Cantonese 粵語

50

Closed 截止報名

8 / 10 / 2020

14:00 - 15:00

Cantonese 粵語

50

Closed 截止報名

9 / 10 / 2020

15:00 - 16:00

Cantonese 粵語

50

Closed 截止報名